Virtual CIO Consulting
 Your trusted IT Advisor
Spend More Time Running Your Business and Less Time Worrying About IT
Let us relentlessly advise your business on IT strategies that will increase productivity through efficiency.
Relentless Solutions also provides Virtual CIO services that allow you to work with a trusted IT advisor on a regular or as-needed basis.
Essentially, we become your IT advisor.  Whether you are going through an acqusition or simply wanting to update your future business needs, our Virtual CIO gives you the opportunity to put your IT concerns in the hands of an experienced IT professional.
 RESULT-ORIENTED STRATEGIES giving your business a solid IT Plan for better profit through effiency and productivity.
 SOLVE BUSINESS CHALLENGES using the best and latest technology through planning, procurement and implementation.
 SMALL to MEDIUM BUSINESS CONSULTING combined with our relentless IT consulting, providing your business needs by targeting areas where technology makes sense, makes productivity, and most importantly — makes profit.
Using Technology as a Tool to Solve Business Challenges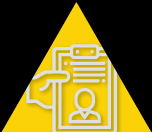 Professional Expertise
With our IT Support & Consulting, our team of IT experts will assist you in analyzing your business IT efficiency, planning your systems and procurement process, implementing the right solutions, as well as handling ongoing IT management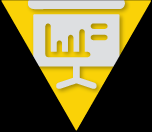 Relentless Strategies
Virtual CIOs supply businesses with in-depth IT evaluations.  They help businesses put together objectives that pertain to strategies that make profit through better productivity and effiency.  They act as a guide for introducing technology that will make your business better not only today, but in the far future as well.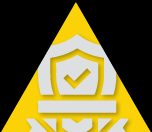 Confidence Through IT
Make informed decisions about IT with our expertise, and feel confident that your business has the technology it needs to be secure and productive. Our professionals can help you budget, plan, deploy, manage, and maintain your IT infrastructure to help keep your business running smoothly.
Relentless: steady + persistent; unremitting
 showing no abatement of intensity, strength, or pace