Secure Your Email
Protect Your Business and Employees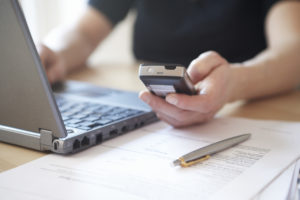 Keep email clean.  Let's face it. Email productivity empowers your business.  Email threat protection is essential component of any security plan. To keep your email systems productive Relentless Solutions incorporates various strategies to thwart the ever evolving threat landscape.   
   Our advanced link protection, attachment sandboxing, message retraction, and quarantine, tools; all managed from a central dashboard of awareness, confidently secure your inboxes and keep your network from being a major vulnerability for your business.  
   End-user security awareness training and testing helps drive behavior to protect your business from internal missteps to prevent possible security breaches.  
   Year over year, companies are losing more data due to human error and internal threats.  Relentless Solutions provides email data backup and archival solutions to protect against the most common risks; human error and service provider failures.   No matter where email is processed, feeling confident that your communications are protected.  
Stop paying for downtime and stay focused on business.
Relentless: steady + persistent; unremitting
 showing no abatement of intensity, strength, or pace